I will run 4 loops. Jeff will walk 3 loops.
2018 race season is underway. It started with the Maine Coast marathon and next up is the Rye By The Sea Duathlon.
Last year I competed in the Wallis Sands Triathlon and this year I'm trying the duathlon. My mom has volunteered at the race for many years and this year she is excited to be a spectator.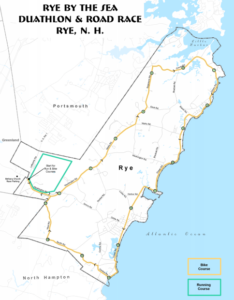 I'm still recovering from the marathon but I'm ready to get on my bike and start training for this year's races.
Daily Stats:
Hike: 1M
Run: 4.42M
Swim: 0
Bike: 0