It only took 30 years to finish hiking all my 4,000 footers in New Hampshire. Granted, I was out west for 15 of those years.
I hiked Owl's Head on Sunday, August 11 to bag my final peak. Owl's Head has been my nemesis since several attempts last year and having to turn back due to high water. Fortunately, this year, I met the right person at the right time who was able to hike the mountain with me. I was so afraid of getting lost after reading hundreds of trip reports. But Ross hiked it several times and I felt confident I would make it without being lost in the woods for days.
We took the Black Pond Bushwhack route and made the round trip in 16 miles and 7 hours.
I loved the gently hike to the base of Owl's Head; just walking in the woods next to a river. It was peaceful and beautiful.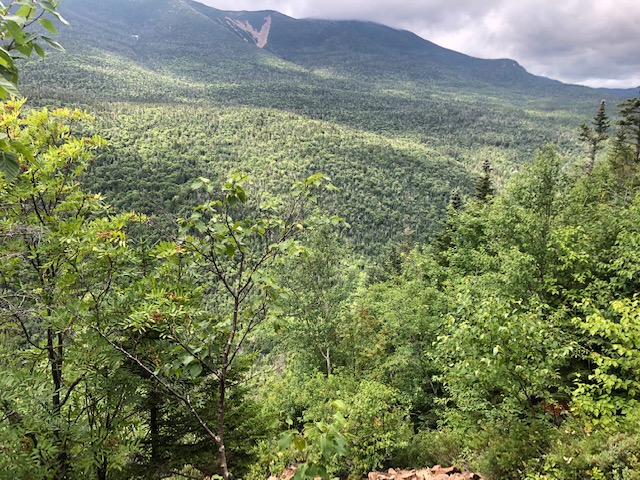 The slide and boulders were tough but I gradually got into a rhythm and just headed to the top scrambling up rocks. Hiking down was just as slow.
I'm so happy to have finished this hike and now I can do the list again, or go right to the 4,000 footers of New England.
I love completing life goals. On to the next.
Next Saturday – Leadville.